Below is a list of some of Jeff Holmes' upcoming appearances. For booking info contact  Dawna@fathomarts.com  or visit the contact page
upcoming in June selected:
Monday June 13th 7:30 – 10:00 PM Jeff Holmes Big Band featuring Dawning Holmes, vocals at The 121 Club 116 Pleasant St Easthampton, MA no cover    June 13th
Saturday June 18th — Jeff Holmes Piano with Paul Winter Consort see details below 4:30 AM!
SUMMER SOLSTICE CELEBRATION, June 18
Image © Kathy Klein
On Saturday morning, June 18th, at 4:30am, the Consort and I will present our 21st annual Summer Solstice Celebration at New York's Cathedral of St. John the Divine. [ Buy Tickets ] We will be premiering new summer music, interwoven with traditional pieces from our repertoire that we feel are appropriate to this acoustic adventure. The audience will be seated in the round, under the 150-foot dome of the Cathedral.
Summer Solstice is one of the great turning points of the year, when the sun is at its peak and the days abound with the promise of life's fullness. It is a serenely powerful time in which the beauty of the natural world can infuse our spirit, bring us alive to the present, and perhaps awaken a deeper sense of relatedness to the greater community of life, and to the Earth, and perhaps, to the cosmos.
In the same way that these longest days of the year in June are the polar opposite of December's longest nights of the year, the simplicity of this all-acoustic Summer Solstice concert is in total contrast to the more theatrical Winter Solstice Celebrations we have presented for many years.
FATHER'S DAY
It happens that Father's Day falls on Sunday June 19th, so our Summer Solstice Celebration on Saturday the 18th will be a kind of prelude. Bring your Dad!
recent Spring 2016 performances:
Tuesday, March 1 @ 7:30pm in Bowker Auditorium 25th Annual Jazz Showcase: "Spotlight on Brazil" UMASS Ensembles and guests
Wednesday March 2nd 8:00 – 11:30 PM Dawning Holmes, vocals and Jeff Holmes piano at the Beat Brassierie Harvard Square 13 Brattle Street Cambridge MA 02138 (617) 499-0001
frontdesk@beatbrasserie.com
 "the First Lady of Song," Ella Fitzgerald's genius as a singer was a fixture of American jazz and popular music for over fifty years. Her iconic renditions of "How High the Moon," "Mr. Paganini," and "Mack the Knife," display an artist who exemplifies spontaneity, joy, and human connection.
Brian Thomas and Alex Lee-Clark are honored to play with vocalist Dawning Holmes, and their mentor, Grammy-Award winner Jeff Holmes, who'll direct an evening celebrating Ella and that same spirit of spontaneity and joy. The band will also feature Beehive and Beat Brasserie regulars Jared Sims (woodwinds), David Picchi (bass) and Ted Sullivan (drums).
JEFF HOLMES BIG BAND                                                                                          
Monday, March 14th: 7:30 -10 PM One Bar & Grill, 1 Pearl St. Northampton MA 413 341 3200 www.onebarandgrill.com

JHBB also at the One Bar & Grill on w/Dawning Holmes, vocals, March 28th 7:30 – 10:00 PM
Jazz Blues Soul and More! no cover
Jeff Holmes piano with the Paul Winter Consort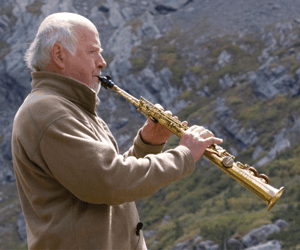 PAUL WINTER CONSORT SUNDAY, APRIL 10th 5:00 p.m.
Beth Shalom Rodfe Zedek 55 East Kings Highway Chester, Connecticut 06412 860-526-8920 office@cbsrz.org
The Paul Winter Consort is an American musical group, led by soprano saxophonist Paul Winter, one of the pioneers of world music.  Founded in 1967, the group mixes elements of jazz, classical music, world music and the sounds of animals and nature.  Welcome Spring with their program "In Celebration of the Earth."
Jeff Holmes Big Band  APRIL 24th, 2016 2:00 PM

Event details
Sunday, April 24 2016, 2:00 PM – 3:30 PM [EST] 
http://cpmjeffholmes2016.eventzilla.net/web/event?eventid=2138843261
Canton High School 76 Simonds Ave, Canton, CT, 06019, United States Get Directions
JEFF HOLMES BIG BAND with Dawning Holmes Connecticut Music Educators Conference Thursday April 28th, 8:00 PM Connecticut Convention Center, Hartford, Ct