Below is a list of some of Jeff Holmes' upcoming appearances. For booking info contact  Dawna@fathomarts.com  or visit the contact page
Two great events coming up:
MONDAY OCTOBER 24th: SPECIAL HALLOWEEN EDITION OF THE JEFF HOLMES BIG BAND featuring DAWNING HOLMES at the 121 Club (at Eastworks) 116 Pleasant St Easthampton, MA no cover.  Halloween favorites from TV, Movie, and Classic Radio Hits! Not to be missed!!
FRIDAY NOVEMBER 4th 7:30 PM: Dawning Holmes, vocals w/Jeff Holmes, musical director, opening for Bob Newhart at Foxwoods Casino, CT.
Recent Performance
Monday SEPTEMBER 26th  7:30 – 10:00 PM Jeff Holmes Big Band featuring Dawning Holmes, vocals at The 121 Club (at Eastworks) 116 Pleasant St Easthampton, MA no cover   
Monday August 29th, 7:30 – 10:00 PM Jeff Holmes Big Band featuring Dawning Holmes, vocals at The 121 Club (at Eastworks) 116 Pleasant St Easthampton, MA no cover
Tuesday, March 1 @ 7:30pm in Bowker Auditorium 25th Annual Jazz Showcase: "Spotlight on Brazil" UMASS Ensembles and guests
Wednesday March 2nd 8:00 – 11:30 PM Dawning Holmes, vocals and Jeff Holmes piano at the Beat Brassierie Harvard Square 13 Brattle Street Cambridge MA 02138 (617) 499-0001
frontdesk@beatbrasserie.com
 "the First Lady of Song," Ella Fitzgerald's genius as a singer was a fixture of American jazz and popular music for over fifty years. Her iconic renditions of "How High the Moon," "Mr. Paganini," and "Mack the Knife," display an artist who exemplifies spontaneity, joy, and human connection.
Brian Thomas and Alex Lee-Clark are honored to play with vocalist Dawning Holmes, and their mentor, Grammy-Award winner Jeff Holmes, who'll direct an evening celebrating Ella and that same spirit of spontaneity and joy. The band will also feature Beehive and Beat Brasserie regulars Jared Sims (woodwinds), David Picchi (bass) and Ted Sullivan (drums).
Jeff Holmes piano with the Paul Winter Consort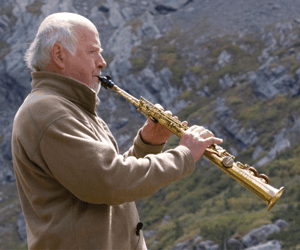 PAUL WINTER CONSORT SUNDAY, APRIL 10th 5:00 p.m.
Beth Shalom Rodfe Zedek 55 East Kings Highway Chester, Connecticut 06412 860-526-8920 office@cbsrz.org
The Paul Winter Consort is an American musical group, led by soprano saxophonist Paul Winter, one of the pioneers of world music.  Founded in 1967, the group mixes elements of jazz, classical music, world music and the sounds of animals and nature.  Welcome Spring with their program "In Celebration of the Earth."
Jeff Holmes Big Band  APRIL 24th, 2016 2:00 PM

Event details
Sunday, April 24 2016, 2:00 PM – 3:30 PM [EST] 
http://cpmjeffholmes2016.eventzilla.net/web/event?eventid=2138843261
Canton High School 76 Simonds Ave, Canton, CT, 06019, United States Get Directions
JEFF HOLMES BIG BAND with Dawning Holmes Connecticut Music Educators Conference Thursday April 28th, 8:00 PM Connecticut Convention Center, Hartford, Ct
Jeff Holmes with Paul Winter Consort Summer Solstice, Cathedral of St. John the Divine, NYC
Summer Solstice Celebration
On Saturday morning, June 18th, at 4:30am, the Consort and I will be presenting our 21st annual Summer Solstice Celebration at New York's Cathedral of St. John the Divine [ buy tickets ]. The players will be Eugene Friesen, cello; Paul McCandless, English horn and oboe; Jeff Holmes, piano; Ray Nagem, pipe organ; myself on soprano sax; and multiple percussionists.
This event is our musical welcome to the summer. Summer Solstice is one of the great turning points of the year, when the sun is at its peak and the days abound with the promise of life's fullness. My dream, with this sunrise celebration, is to offer an experience of this resonance, in the mystical ambience of these early morning hours, through a deep listening journey within the awesome space of this largest cathedral in the world. Our music begins in total darkness, and proceeds in a continuous flow, emanating from different places in the Cathedral. Gradually, as the great stained glass windows begin to illuminate, the light joins the sound to carry us into the first dawning of the summer.
JEFF HOLMES BIG BAND with Dawning Holmes at The 121 Club Easthampton, June 14th & July 25th 7:30 – 10:00 PM No cover
JEFF HOLMES, trumpet, with Kal David, guitar/vocals and the Real Deal, Infinity Hall, Norfolk, CT Saturday July 30th, 8:00 PM